Moore Boeck was founded in 2009 by Justin Moore and Andrea Boeck to design, build and maintain centralized web technology with a focus on space-based climate and Earth science. Moore Boeck has completed more than 100 projects for NASA, winning numerous awards and operating sustainably for more than 12 years without capital investment, grants or contracts outside of its core mission.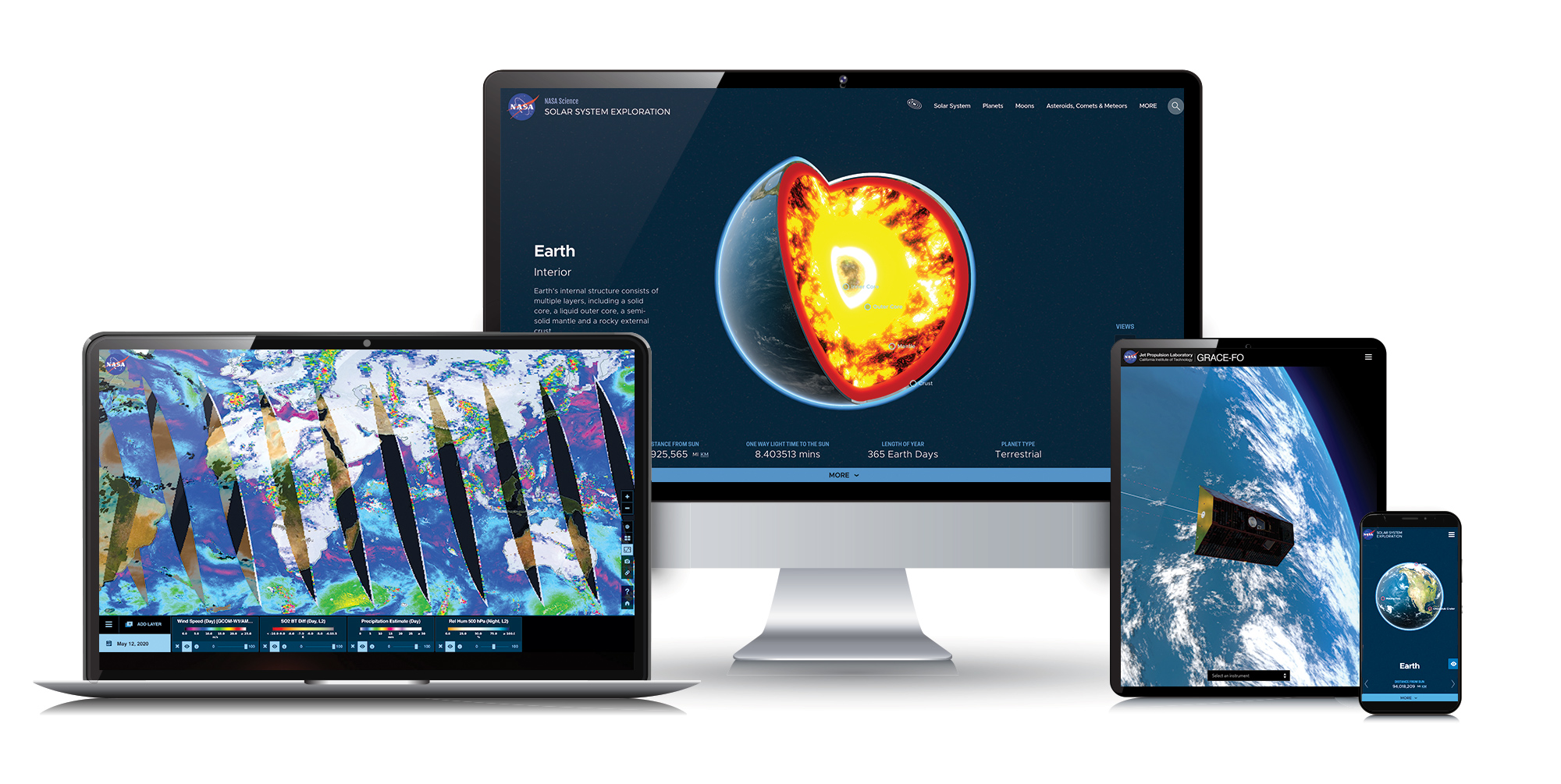 Moore Boeck's work for NASA is a long-term design project initiated and directed by Justin Moore, built upon years of contract work with NASA's Jet Propulsion Laboratory. It cross-pollinates with artmaking and permaculture design, and extends an interest in monumental landscape, natural systems and climate change.
Prototyping for Moore Boeck's technology platform is utilized for permaculture sites.
The Moore Boeck studio in Los Angeles contains the art studio, and code developed for past commercial projects has been re-purposed to produce artworks and gallery installations.
The Moore Boeck studio is the site of an edible garden that is irrigated with stored rainwater from the rooftop and fertilized with on-site vermiculture. The garden provides an immersive rest area for employees and examples of almost 20 types of perennial crops.
Moore Boeck employees and a NASA scientist have been trained in dryland permaculture design through a relationship with the Joshua Tree Foundation / Harrison House Music, Arts and Ecology.
These interactions are leading to projects that combine permaculture and space-based data and technology. A recent grant proposal was submitted that would utilize NASA remote sensing data along with Moore Boeck web technology and permaculture practice in support of large-scale indigenous agroforestry and community building that reaches across territorial lines.
To learn more about Moore Boeck, visit the company website.
For more about permaculture at the Moore Boeck studio, click here.